What Sunglasses Make You Look Younger?
February 03, 2023 Rachel
One of the most important things you can do to keep your skin looking younger is to wear sunglasses. While you might think that sunglasses are just for fun, they actually have a lot of health benefits too. They can prevent you from getting sunburned, which can lead to skin cancer. And they can also reduce eye strain, which can cause headaches and fatigue.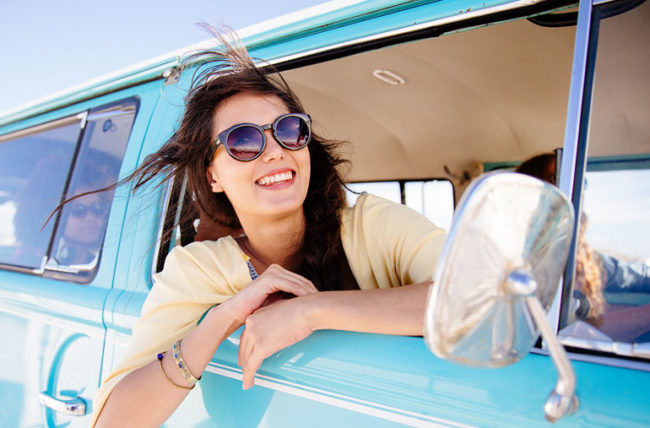 Lookiam
A well-chosen pair of lookiam can do wonders for your appearance and boost your confidence levels. As with any fashion accessory, a bad fit can have a devastating effect on your look, so make sure you choose wisely. For example, you can look more youthful by opting for oversized frames in colors like black and white. The same can be said for a pair of cat eye sunglasses. You can also experiment with color, but you may want to stick with dark tones in order to avoid looking too juvenile.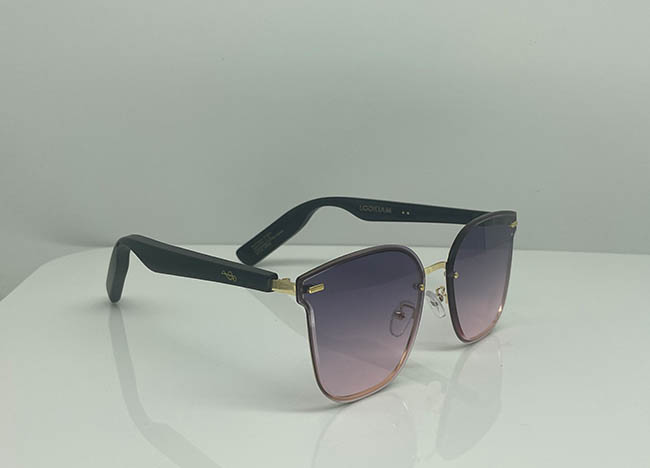 To say nothing of a good pair of aviators, the trick is to choose the best suited for your face shape. In addition to choosing the right frames, you'll want to experiment with different lenses, and try on several pairs to find the perfect combination. If you do that, you'll be on your way to a sun-kissed glow in no time. But first, you'll need to know how to care for your shades. This means brushing away any excess stray hairs, and making sure you keep your lenses clean.
Oversized frames
If you're looking for a way to look younger, oversized sunglasses are a great choice. They are fashionable and will help you to stand out from the crowd. It's important to choose the right pair, though. You may have to wear glasses for work or function, so you should focus on choosing a pair that will enhance your appearance.
The best oversized glasses to wear are those that suit your personality. For instance, a cat-eye style will give you an extra youthful element. On the other hand, geek glasses will have a mysterious appeal.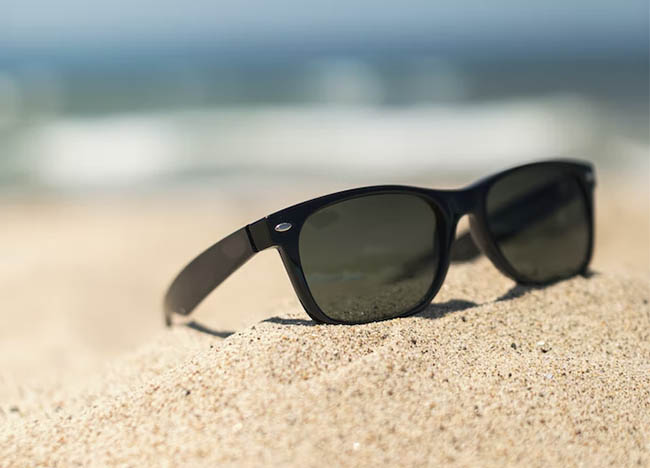 You should also choose colors that complement your complexion. A cool skin tone has pink and blue undertones. Hence, you should avoid colors that will wash away your color.
Choosing an upswept look can also work wonders for your face. Frames that feature a rounded bottom end and an upper half-rim will lift your cheekbones and create the illusion of a sexier face.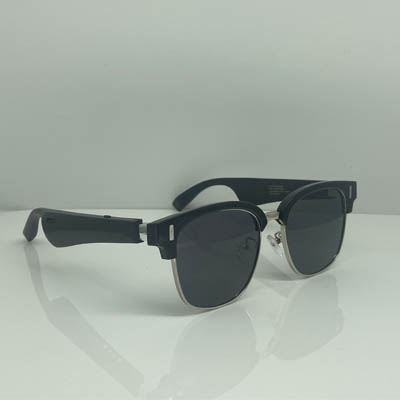 Oversized eyeglasses can do much more than just make you look younger. They can also improve your vision. This is especially important for those with presbyopia, a common condition after age 40.
One of the most notable features of oversized glasses is their ability to hide wrinkles. Larger frames have more space to do so. Smaller frames have a narrower face and may be a bad fit for those with older faces.
An oversized pair of glasses is also a good way to conceal a chin line or other imperfections on your face. A rimless pair of shades may also not be the right choice.
Cat eye glasses
If you are looking for ways to make yourself appear younger, you should consider wearing cat eye glasses. Not only do they add a youthful look to your face, but they also have the added benefit of being an eye-catching fashion statement.
There are many different frames and colors to choose from. You can find a pair to suit your personality and age. They can instantly change the way you look. But, you need to choose the right pair.
First, you need to determine what your facial shape is. You'll want to pick a frame that is the best fit for your facial shape. Then, you can choose a color that is suitable for your complexion.
You should opt for frames that match your skin tone. Alternatively, you can try a brighter color to experiment. However, if you're going to wear your eyewear as an accessory, you should make sure that the color of your glasses matches your hair and clothing.
As you get older, your face starts to lose its colour. Glasses are a great way to shave off years of your look. When you wear them, you'll be able to hide the lines and wrinkles that start to show up on your face.
Another option is to wear oversized frames. These will help you look younger by focusing attention away from wrinkles, chin imperfections, and mouth lines. Also, oversized frames will create a more youthful appearance.
For women, cat eye glasses are a popular style. This type of frame is flattering for almost any face shape. Its unique shape and soft edges add a touch of femininity to your looks.
Vintage
If you're looking for a stylish pair of shades that will make you look younger, consider buying vintage eyewear. It's been a style statement for over 20-30 years, and you can still find good-looking pairs today.
There are many different styles and shapes available. So before you go shopping, decide what your facial shape is and then find a pair that will complement it.
For older women, look for frames that mimic softer-looking hair colors. This type of color is a better match for your complexion, so you won't look as if you're a teenager in an old-fashioned dress.
If you want to make a bold fashion statement, try choosing a pair of oversized sunglasses. They'll help draw attention away from your wrinkles and blemishes.
If you're adventurous, you can shop for vintage sunglasses at a flea market or estate sale. Just keep in mind that good deals don't always mean good quality.
If you're going to be wearing your sunglasses for a long time, consider investing in a pair that's designed to accommodate prescription lenses. But if you're not, you can still choose from dozens of different shapes and styles.
If you're unsure about your face's shape, see an eye care professional to have the lenses tested. UV rays can lead to cataracts and other eye diseases, so it's important to protect your eyes from harmful rays.
Tortoiseshell acetate
Tortoiseshell acetate sunglasses are one of the most timeless style of eyewear. They look good, and they are a great way to make your outfit pop. You can wear tortoiseshell acetate jewelry along with your glasses to complete the look.
The first and most important thing you should know about tortoiseshell acetate sunglasses is that they come in a variety of colors. For example, you can find tortoiseshell glasses in brown, beige, black, and gold. This color combination works well with most complexions, and is a versatile choice that complements most outfits.
A second reason tortoiseshell acetate glasses are a smart purchase is that they are trendy. Tortoiseshell has been in fashion for many decades, and its popularity has continued to grow.
Although the classic acetate frame may be the best choice for many, there are more modern styles that are better suited for today's fashion conscious women and men. Some of these are more subtle, and others are bright and colourful. Colorful acetates can make you appear more friendly and sociable, and can enhance any ensemble.
Another trend you should know about is the ombre effect. This is a subtle and stylish pattern, where the darker color on the top fades to a lighter one on the bottom. It's a clever design feature that can draw attention away from under-eye circles, and is great for drawing the eye from a dark area to a light one.
If you're interested in a more vintage look, try out round tortoiseshell glasses. The round shape accentuates the shape of a smaller face, and they're also an excellent choice for anyone with an oval or triangle face shape.